Vintage Penn Squidder No. 140 Fishing Reel With Aluminum Spool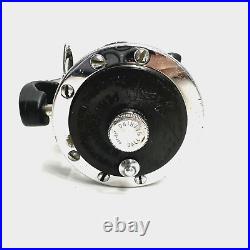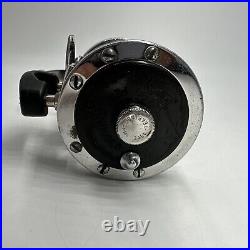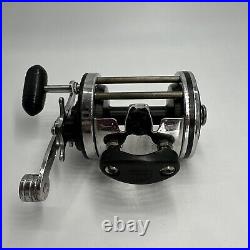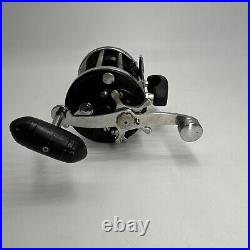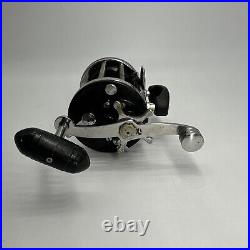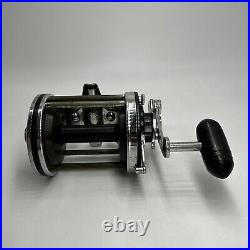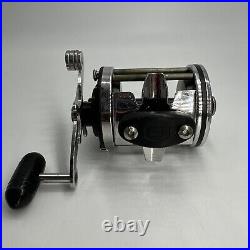 140 FISHING REEL WITH ALUMINUM SPOOL. SPECIFICATIONS: Model: Penn Squidder No. 140L, Line Capacity: 350 yards of 20 pound test line, Gear Ratio: 3.3:1, Condition: Pre-Owned, rated an 8+ on a scale from 1 to 10 Has some wear, scuffs and a little erosion otherwise great condition. APPLICATIONS: This is a great conventional fishing reel for casting and bottom fishing using 15 to 30 pound test line.
The term "Take-Apart" refers to the feature of quick and easy take-down of the reel for cleaning or spool change. To effect this, unscrew the knurled take-apart screw three turns to the left and then pull it outward (away from plate), at the same time rotate the right side plate about 1/4 inch to the left (counter-clockwise) and pull it away from the reel frame, taking care not to drop the freed spool.
To re-assemble, reverse the entire operation.